Connor Sullivan, M.Eng. (Bioengineering)
Connor received his Bachelor's in Bioengineering from UCLA and M.Eng. in Bioengineering from UCSD. Connor leads our prototype development for bioassay solutions focusing on multiplex ELISA development.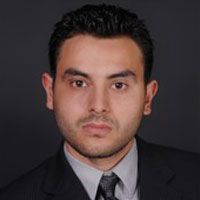 Yadir Guerrero, Ph.D.
Yadir received his Bachelor's in Biological Engineering from MIT and Ph.D. in Bioengineering from UC Riverside. Yadir leads our applications team with a focus on cell culture and tissue applications.