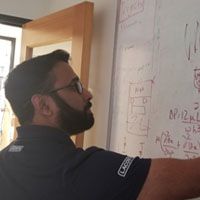 Deepak E. Solomon, Ph.D.
Chief Technology Officer/Chief Product Engineer
Dr. Solomon has a Doctorate in Chemical Engineering and is the Founder of Neofluidics. He has several patents and papers relating to our platform technology and its various applications. Dr. Solomon formulated our platform technologies and its incorporation into our various product lines. He has also served as a PI/co-PI on SBIR grants from NSF/NIH and has served as a reviewer on grant review panels.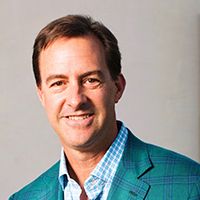 Kevin Crawford, M.D.
Chief Operating Officer
Dr. Crawford is a practicing orthopedic surgeon with over 18 years of experience with entrepreneurial start-ups and small businesses and is one of the first investors and co-Founder of Neofluidics. He has been an active angel investor to various companies such as Railyard, and NuPark, and since 2011, has served on the Board of Directors for Truno, Inc., a retail
technology company.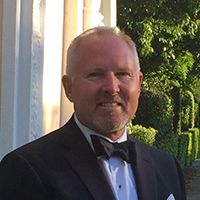 Charles E. Needham
Chief Marketing Officer
Mr. Needham has over 28 years of sales experience in the medical/bio-medical equipment arena. Mr. Needham founded Omni-Tex Medical, a medical equipment distributorship, in 1995. After successfully growing the company's sales to a multi-million dollar volume, the company was acquired by Stryker Corporation. He continues to work in a Sales Manager position for the Stryker Corporation. In addition, Mr. Needham founded Needham Properties in 1998, and has over $15 million dollars of real estate assets under management. He serves on the Board of Directors of Lone Star Bank.
​​​​​​​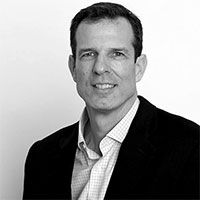 Todd Krueger
​​​​​​​Independent Board Member

​​​​​​​Mr. Todd Krueger has been a business advisor for Neofluidics, LLC since July, 2015 and board member since 2016. Mr. Krueger has 20-years of experience in healthcare strategy, business development, operations and finance. He led commercial efforts for the genomics platform at the Broad Institute. Previously, Mr. Krueger held senior positions at Claritas Genomics and Life Technologies. He has also been involved in the founding of several biotech startups, including Gynesonics, Nodality and Anestis Therapeutics. Mr. Krueger co-founded Fluidigm Corporation in May 1999 and served as its Chief Financial Officer and Vice President of Corporate Development. Before joining Fluidigm, he provided strategic advice to Fluidigm during Fluidigm's initial formation. Prior to joining Fluidigm, Mr. Krueger served as a Management Consultant at Bain & Company, Inc. and McKinsey & Company, Inc. He holds a B.A. in Economics from Northwestern University and an M.B.A. from Northwestern's Kellogg Graduate School of Management.