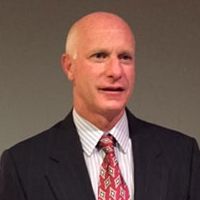 Richard Klemke, Ph.D.

​​​​​​​Dr. Klemke is Professor of Pathology and Cancer Biology at the University of California, San Diego's, Medical School and Moores Cancer Center, where he serves as the Director of the Cancer Imaging Network and the Pathology Department's Proteomics Center of Excellence. He earned his Ph.D. in Cell and Developmental Biology from Texas Tech University Health Sciences Center. He has been a very active teacher, mentor, lecturer, and consultant in the biotech and pharmaceutical industries for more than two decades, and is the founder of BioSystems Consulting in San Diego. Dr. Klemke is internationally recognized for his work in cell migration, carcinogenesis, angiogenesis, and chemotherapeutic drug development, using proteomics, computational biology, and unique preclinical animal models of cancer and immunology.
Ali Khademhosseini, Ph.D.
Dr. Khademhosseini is the Director of Biomaterials Innovation Research Center, a Professor at Harvard Medical School (HMS) and a faculty member at the Harvard-MIT's Division of Health Sciences and Technology (HST), Brigham and Women's Hospital (BWH), as well as an Associate Faculty at the Wyss Institute for Biologically Inspired Engineering. He has authored more than 500 peer-reviewed journal articles, editorials and review papers, more than 60 book chapters/edited books and has more than 20 patent/disclosure applications and has been cited more than 32,000 times. He was selected as one of the World's Most Influential Minds by Thomson Reuters in 2014, 2015, and 2016.